SiteSeer's Google SERP Title report shows you titles that Google has rewritten for display in their search results. These titles differ from those defined in your title tag. Our studies show that on average, Google rewrites up to 61% of all title tags.
The SERP Title report presents 3 primary sets of data:
Which titles Google has rewritten.
How the title is rewritten. Green highlighted words indicate additions, while light red highlights indicate subtractions.
The estimated overall percentage of titles rewritten, base on our sample.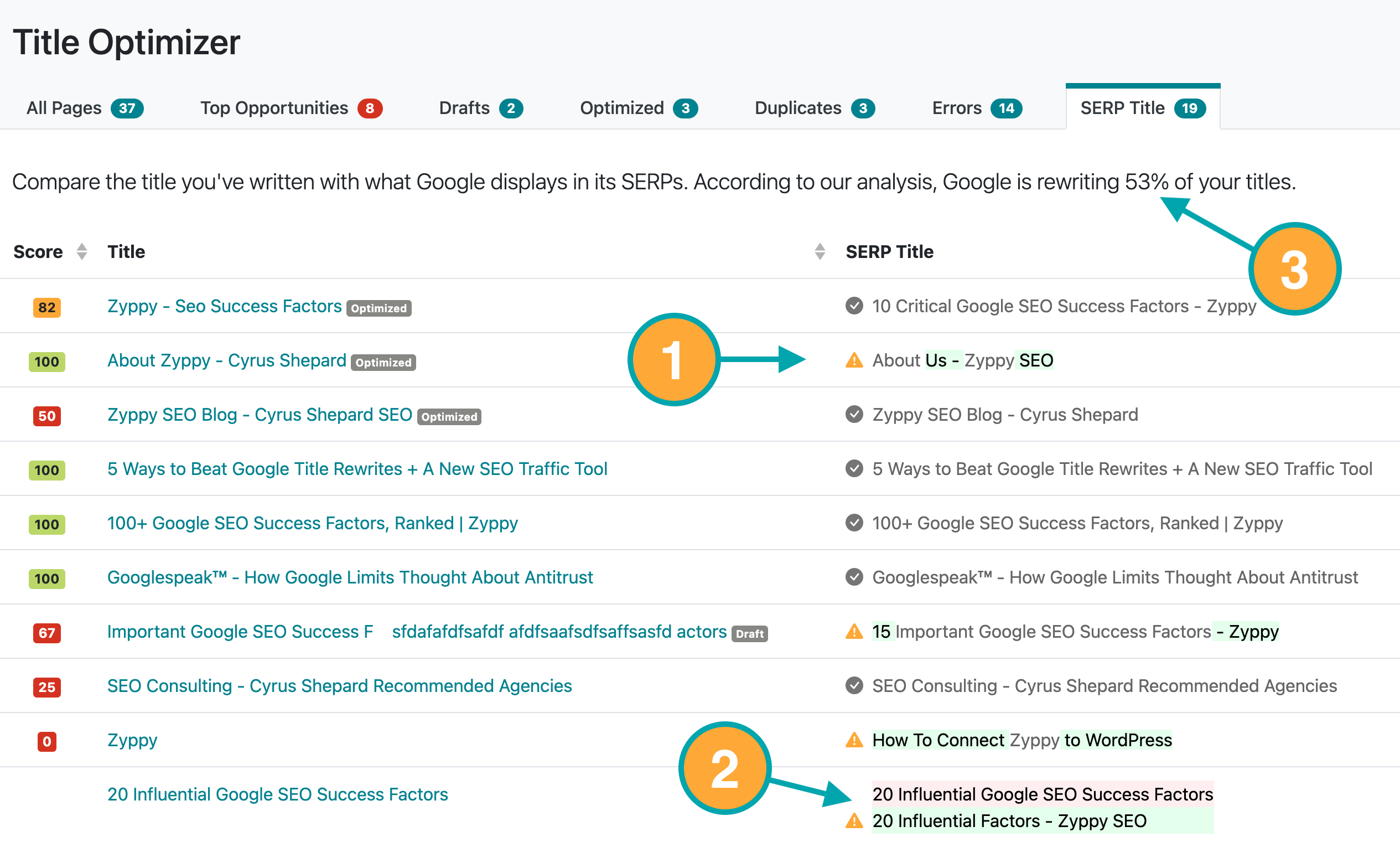 Note: Because Google limits the amount of data it displays, it's possible that you won't find all of your URLs listed in the title report. This is especially true for larger sites.
You can also find Google rewritten titles on any title detail page for which we have the data.
Additionally, SiteSeer will score Google's rewritten title based on our optimization algorithm, which you can compare with your own score.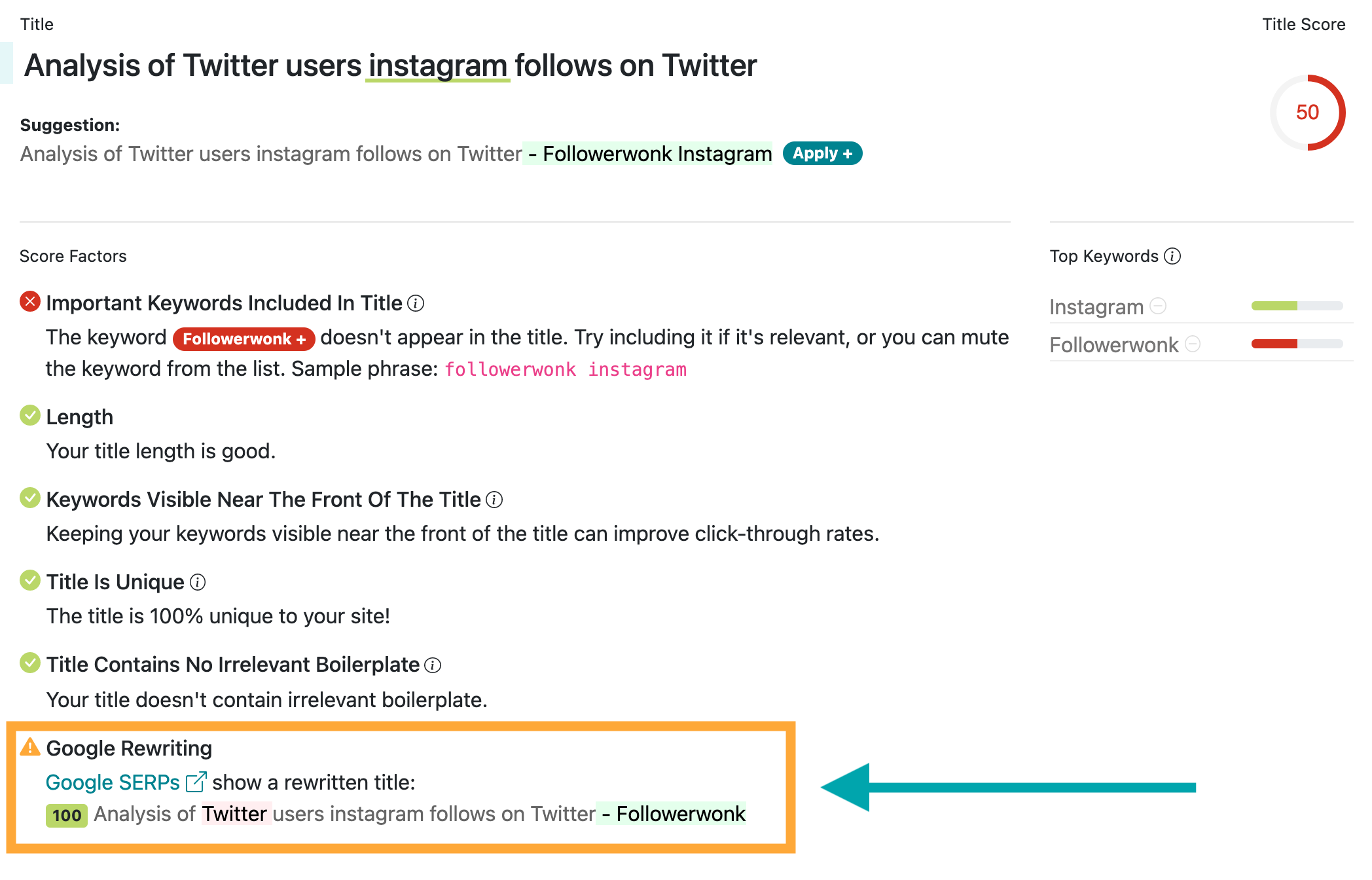 If you find Google rewriting improtant titles, there are a numer of steps you can make to increase the chances of Google respecting your SEO title. These include:
Keeping the title les than 650 pixels in length
Matching the title tag to your primary H1
Avoid repeating the same keywords
If Google's rewritten title score is higher than your own existing title, you may consider changing it using Google's title as a guide.